Online Courses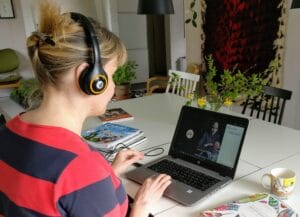 Online courses present best Finnish pedagogical practices and help the participants to apply to them their everyday work. Courses prepare participants for further development of their working approach, methods and practices in order to create pedagogically sound and meaningful action.
After completing the course, participants will be capable to relate the Finnish practices to their own thinking, ideas and the current practices in their work. Participants will gain a well-balanced package of theoretical insights and practical adaptable models in order to advance their teaching and working practices.
Each online course includes:
Video and / or audio lecture/s
Real life examples
Practical tips and tools
Additional material
Assignment(s) for independent off-line work
S12 Fundamentals of Education for Sustainable Development

148,80

€

(Price excluding tax 120,00

€

)

Education for Sustainable Development empowers learners of all ages with the knowledge, skills, values and attitudes to address the interconnected global challenges we are facing including climate change, environmental degradation, loss of biodiversity, poverty and inequality.

This 6-week intensive program gives you the fundamental skills and comptences declared by UNESCO to teach Education for Sustainable Development. Additionally you will learn the best Educational Approaches from Finland and how Finland has successfully incorporated ESD to its National core curriculum. The program is a combination of live online sessions and self-study modules and tasks.