Description
Do you want to teach languages to young children?
In our global world, knowing more than one language is a huge advantage with many great benefits. Young children are known to be phenomenal at learning languages, but they are also unique learners that cannot be taught with the same methods as older learners. So how exactly do young children learn language? And how can you design learning sessions that tap into their innate learning potential? If you are looking for answers to these questions, you are in the right place.
Finland is recognized for its play-based, child-centered pedagogy and great learning outcomes, all of which apply to foreign languages, too. Thanks to the innovative methods used by Finnish language teachers, Finns are among the best non-native English speakers in the world, and children in Finland learn at least three languages growing up.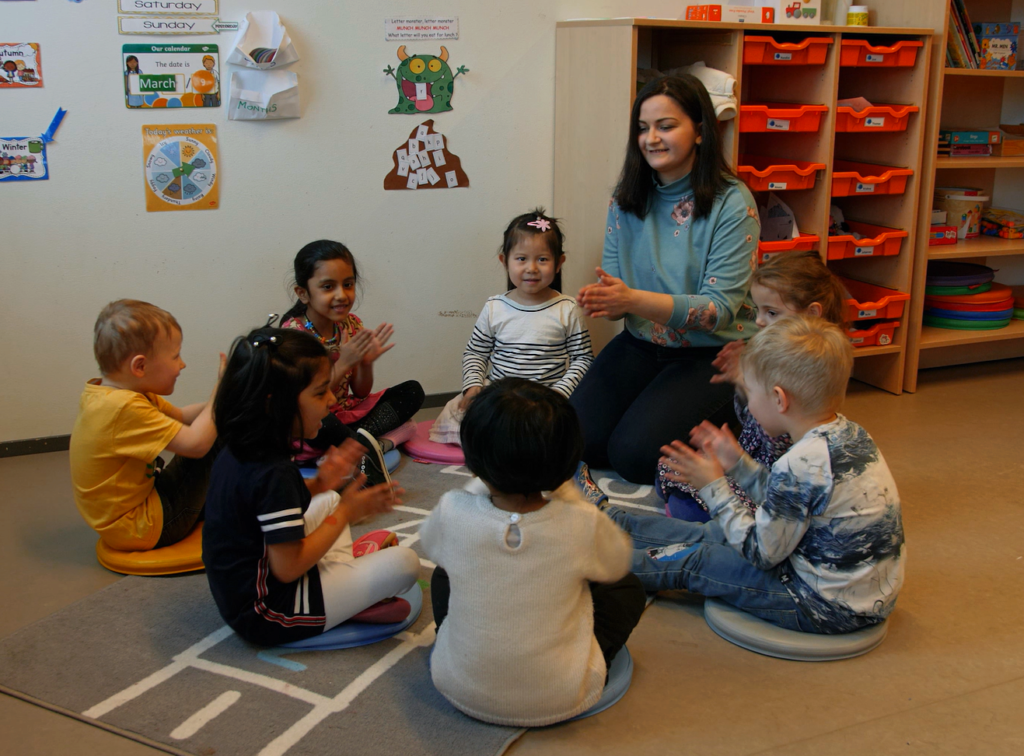 This online course guides you to develop your toolbox as a teacher and deliver fun and engaging language sessions based on research, childhood development, and educational psychology. You will learn about early foreign language learning, the mechanisms behind it, and the methods used to support it. You will also get tips and practical examples for planning and running your own language sessions. You will learn to teach languages to young children!
Throughout the course, playful Try it! sections activate your thinking and give you a taste of the play-based, active learning that is the basis of the world-famous Finnish education. The learning tasks help you put theory into practice during and after the course. After completing Teaching Languages to Young Children course, you will receive a certificate for your achievement.
Happy learning!
Contents:
Module 1: The basics of early language development
What happens during early language development during the child's first years of life?
What is the critical period?
Module 2: The benefits of learning languages
What are the four language skills?
How do young children differ from older children when it comes to language learning?
What are the overall benefits of learning a foreign language?
Module 3: What happens in the language learning process?
How do young children learn?
What is the process and the stages of learning a new language?
Module 4: A toolkit for foreign language learning
Build your own toolkit of DO's and DON'Ts for teaching a foreign language
Module 5: From theory to practice – how and what to teach?
Practical tips and examples for planning and running your own language learning sessions
Completion methods:  Video lectures and playful lesson videos (in total 1 hour and 7 minutes), learning assignments, a multiple-choice quiz, additional learning materials. This course is offered as a self-study online course. The course is asynchronous and can be completed at the participant's own pace during 30 days of purchase.
Target groups: Early education professionals, primary school teachers, language teachers, principals and education experts
Produced by: Learning Scoop & Playvation
Pedagogical team:
Mira Card is an assistant head and a class teacher in a big combined school in Nokia, Finland. She graduated as a class teacher from Kingston University in London ten years ago and has worked with early years and primary aged pupils both in the United Kingdom and Finland since. She has gained expertise in early language learning through her own bilingual children and through teaching children of multilingual backgrounds. She has also educated and supported local teachers on how to teach languages to young children.
Saga Arola is an English teacher with a master's degree in English philology from the University of Helsinki. A Finnish-English bilingual and a learner of seven other languages, she has been working closely with early language learning and children's language development for several years to help early educators introduce foreign languages to young children through play.
Anna Pfefferle is an English teacher with a Master of Arts in Teaching from the USA. She has previously worked in early education in the USA and in Finland and is currently working as an English teacher in a primary education in Finland. In her teaching, Anna focuses on a comprehensive approach to language immersion.
Course platform: Claned Online Learning Platform

Access to the course: 30 days
Recommended products to combine with this course: E1 The concept, purpose and mission of the Finnish early childhood education system (ECEC), E2 Promoting young children's learning in practice, E3 Designing effective lessons and educational activities for young children, P1 Positive parenting from Finland and Early Childhood Education and Care Study Tour.