Teachers around the world have been struggling with distance teaching. Many of us were thrown to deliver our classes distantly without proper preparation or training for it. During these challenging times we have learned a lot. But many teachers are also deeply concerned how much students are actually learning when studying remotely. They are asking: "How to really promote learning in distance teaching?"
Even though we had to change the mode and delivery channels of teaching abruptly, learning itself has not changed. When talking about distance teaching, many people focus on different gadgets, latest apps etc. without proper thought how do students actually learn remotely.
Learning remains the same whether people are learning face-to-face or remotely. The same principles that scientific research has revealed about learning apply also in distance teaching. If we want to promote learning distantly, we need to take those principles into consideration.
The modern learning theory has pointed out several facts about learning:
Students learn better when they feel safe and know each other.
Prior knowledge has huge impact on learning.
New knowledge must be integrated to prior knowledge.
Learning demands learner's own activity.
New knowledge must be applied in order to be truly learned.
Collaborating with other people enhances learning.
Physical activity enhances learning.
Reflection enhances learning.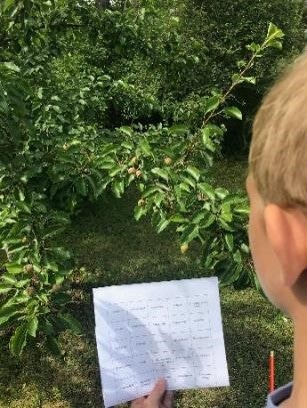 How well are these facts taken into consideration when teaching remotely? Do we take time to create safe, positive atmosphere to our distant teaching classes? How do we map the prior knowledge students have about the new topic before adding new information? How do we activate students and give them possibilities to apply new information? Do we give students possibilities to interact and collaborate with their peers? Do we have breaks in distant teaching and take care of the holistic well-being of students? Do we encourage and give time for reflection in distance teaching?
Maybe it's not about finding another nice gadget or quick quiz when trying to ensure good learning results in distance teaching? Maybe we need to pay more attention to the pedagogical quality of distance teaching.
If you want to get more ideas of pedagogically smart lesson structure or versatile, engaging teaching methods in distance teaching, please check LessonApp distance teaching guide available in Premium version!