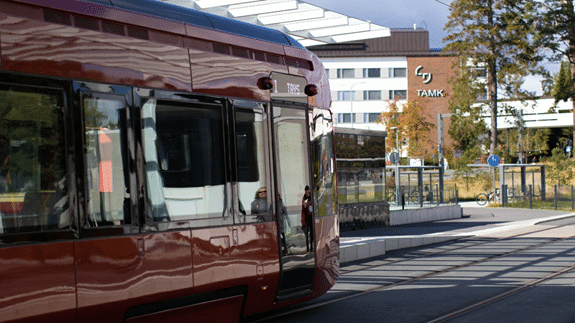 This is the second part of the blog series about how is it to study in Finland. You can read the blog Higher Education in Finland first if you are interested in knowing more about higher education in Finland and why education lies at the heart of the Finnish society.
Admission into Finnish universities
Applying for a university in Finland is a smooth process and fully digitalized with a requirement of showing the original documents once one is accepted. The process briefly initiates by selecting a university of your choice and making your application; The major documents required for the application are a secondary school graduation certificate plus in some cases proof of language competencies- depending on the degree's language of instruction. After a couple of months, the applicant receives an invitation certificate to sit for a national entrance exam. The exam is normally based on some reading materials the university sends to its applicant months before attending the exam. If the applicant's grades in the exam fall within the ranking the university requires, then congratulations he/she is granted a study place at their first university of choice. If not, then depending on their exam results they are offered their second or third choice university based on their preferences when filing their application. Upon accepting the offer, the applicant becomes a full-time registered student and qualifies for several student benefits, which will be revealed in the next chapter about higher education in Finland.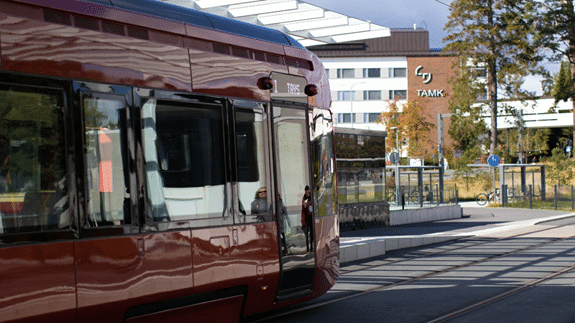 University student benefits
Students in higher education institutes whether polytechnics or universities are eligible for many benefits, I will attempt to list some important ones that I have enjoyed and feel other potential students will find highly useful and helpful. First, transport discount: student currently in Finland enjoys discounted transport fares across all the transport means, and these discounts start from 20% off and higher depending on the transport mean in question. In addition, a student card can be leveraged to enjoy a 10% discount on some restaurants nationwide. I have enjoyed trying out different cuisines within the city of Tampere and Helsinki, and please note that some restaurants do not publicly declare their special price treatment for students, so it is always worth asking whether they offer students discounts.
Accommodation is certainly a considerable concern to many students worldwide if you study in Finland, and yet Finland has a wonderful and supportive system in place destined exclusively for students. Public real estate companies like "TOAS" administer all the renting procedures and services to students. As a student seeking a lodge, you only need to approach them with a simple application, and they do the remaining for you in no time. Once they know which university you are attending, they offer housing options that are conveniently located to your study place with good transport connections. Besides, the properties you will be offered to select from vary in surfaces and types depending on whether you are planning to move in alone, partner or even with family.
More importantly, this housing option is very affordable and rent considerably low in comparison to the regular market rent rates, given that rent prices include all the utilities as well as speedy internet, and even a very affordable parking fee for car owners. Also, students in their renting area or block, have access to free sauna slots as well as a sophisticated laundry facility with a drying room. The student accommodations, in general, are regularly maintained and some of them are very modern. This certainly gives added value to higher education in Finland!
Teaching Methods
Polytechnics and universities design their instruction according to national statutes and degree regulations. Yet, teachers and lecturers have full autonomy regarding their teaching methods and materials to adopt. In my degree, our instructors have had different teaching approaches, and some of them even discuss with us approaches we wish to receive the lessons.
The main teaching methods are 1) delivering a lecture and working in small teams to reflect on some complex questions the course teacher assigns to us to find answers. 2) Deliver a lesson and reflect our understanding of such a topic on a case study which we deliver in teams. 3) A lecturer teaches us some theory in a course that may last for months and expect us to deliver a presentation consolidated with an essay about a certain project revolving around the theme of the course to apply our acquired theory to a real-life case. 4) Flipped classroom teaching method – gaining an increasing interest not only amongst teachers but also students seem to favour- and it is basically when a teacher assigns some pre-reading materials to do before a class and we students when attending the course are already fully or partially aware about a topic, which paves a way for the instructor to progress to more advanced points about the given topic and helps for better interaction from us as we know the topic in advance and can even engage in complex discussions which we could not have done if the classic teaching method is followed.
As a student at Tampere University of Applied Sciences, I felt my viewpoints and perspectives are always heard since teachers not only provide a solid discussion ground but also encourage it through questions and provocative statements. Moreover, team works are a highly integrative part of university studies in Finland, and as far as I can recall team projects make at least 75% in comparison to individual ones. On many occasions, we conducted projects with different companies to assist in addressing a challenge or resolve an issue to exchange some expertise and undergo a real-life experience to prepare us for our work life and update our knowledge with the market changes in our domain of business.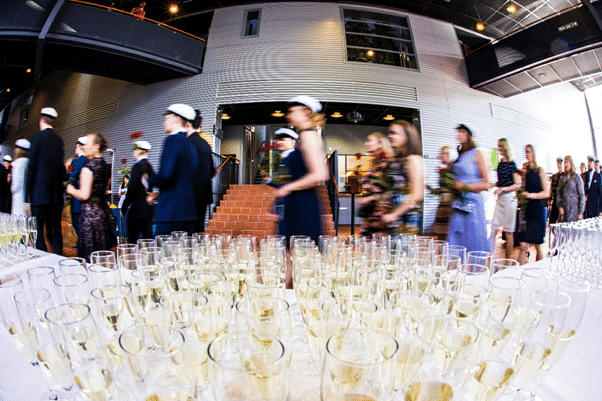 Assessment and Higher Education in Finland
When students think of higher education and options to study in Finland, they instantly think of exams and staying up at night staring at thick books to memorize content for better grades or otherwise fail. In Finland, it is very much different; At first, I was anxious whether I would be competent enough to face those assumptions. And then a couple of months into my studies, everything was under control and my contribution to the studies was much more than expected. Why? Was it because of my competencies and my hard work? Partly yes, but mostly it was due to the assessment approach our teachers adopted; Teachers avoided exams whenever possible for us to refrain from being too focused on only studying for them and made us less anxious regarding grades.
This approach allowed us to feel less restricted and prisoned to objectives as abstract as grades but rather be more creative and inquisitive to tangible pursuits of acquiring knowledge and benefiting as much such as possible from our studies and always reflect on ways to implement them on our real-life endeavours. No matter how every teacher chooses to assess their students at a Finnish university, everything from course construction, delivery approach and assessment methods centres on the student and ensuring that knowledge is conveyed most effectively.
Now in the last year of my university degree, I truly feel some lifelong qualities and skills have been instilled in me; Qualities like critical thinking, the science of prioritizing, effective human interaction, and communication, and more importantly hunger for consistently seeking knowledge and building expertise to always be ahead of the herd.
At last, dear reader, if you wish to start your university studies or build upon your existing one and seek a learning atmosphere that unleashes your potential and nurtures your creativity, Finnish universities might be your true choice!
Ilyes Boussoufa
Got interested how is it to study in Finland? We recommend to take a self-study online course Higher Education in Finland to learn more!