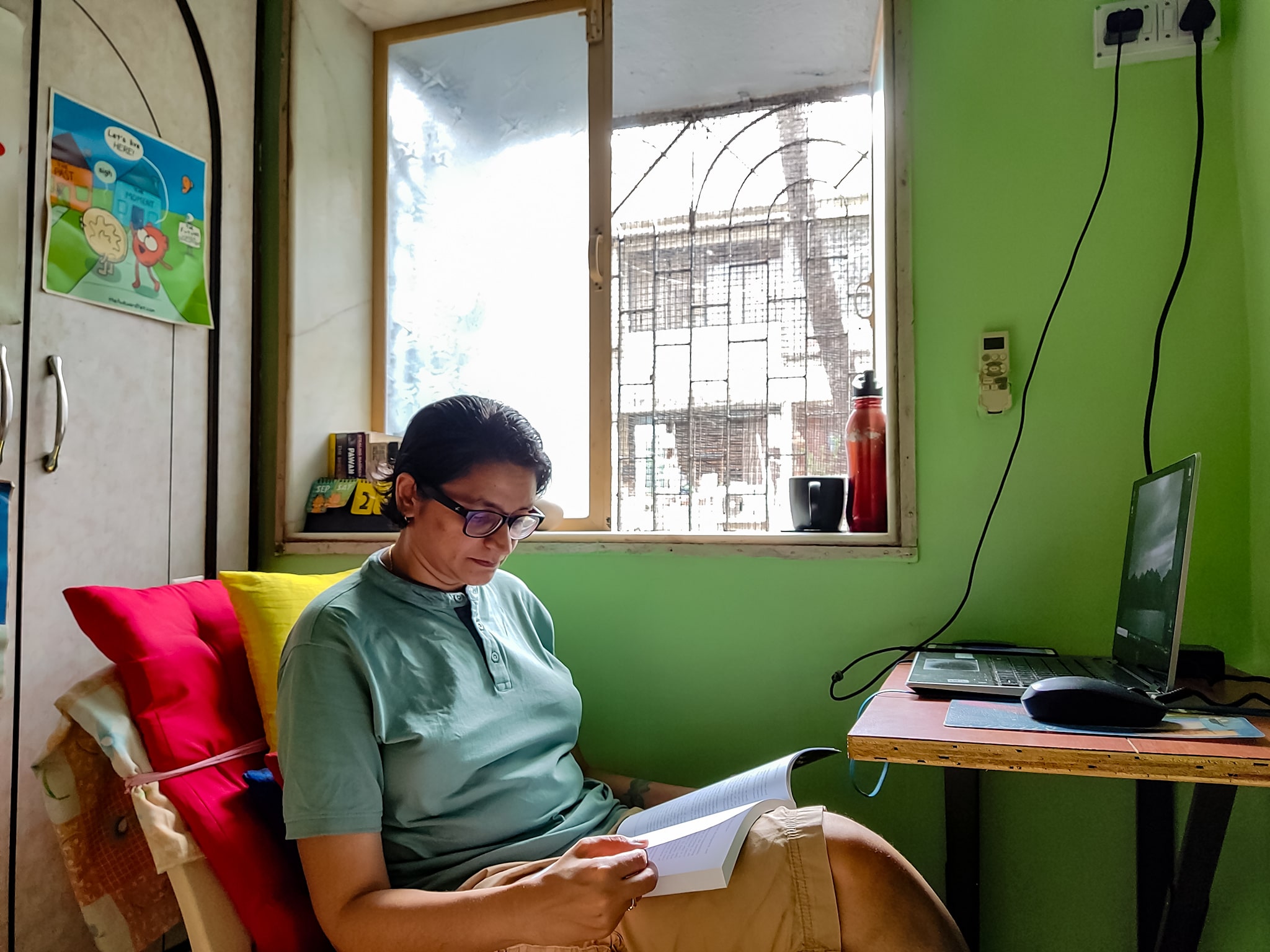 Book is still a powerful tool. During these times filled with digital content and screen time, people are longing for something tangible and traditional, something you can hold in your hands and get back to when ever needed. We are glad to share with you few stories around the world we have received after reading the book Finnish Education in Practice: What, Why and How.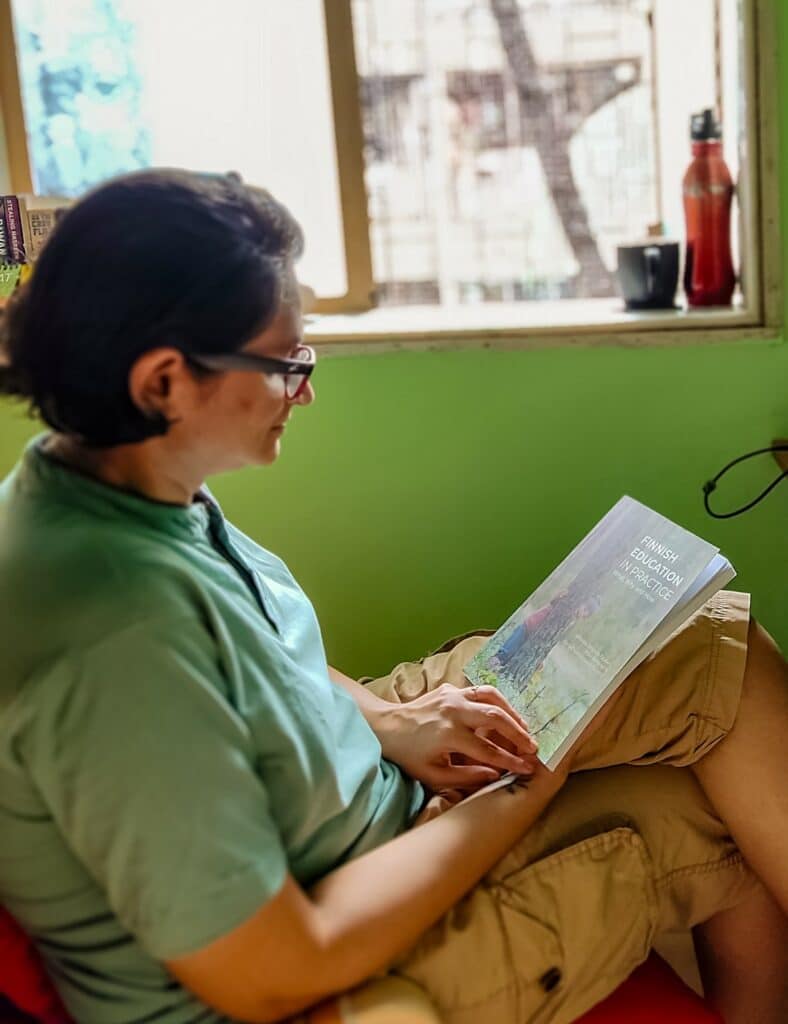 "Education – a word that has different meanings for every teacher/educator/school principal around the world. However, the underlying variables that remain constant are – 'the student', 'the teacher', 'the parent' (in that order).
Finnish Education In Practice – What, Why, and How is a beautifully penned and detailed book which every teacher across the world must read. Every page thoughtfully explains how the Finnish Education keeps the above-mentioned variables as their core. I was amazed to learn how the student's journey from their early years till their upper secondary years, teacher's journey from a teacher to a leader and the parent's journey from a parent to an active facilitator in ensuring their child's growth – are part of their national curriculum and school practices. The entire concept of pedagogical leadership gave me a different perspective on how leadership in schools or in any educational sector can be looked at. But, reading it once is not enough. The knowledge one gains from this book is immense and deep that you will be tempted to read it again! My heartfelt thanks and gratitude to all the authors of this book for sharing this with the entire world. More power to Finnish education leaders!!"
Dr. Poornima Josyula, India
Global Finalist CENTA TPO 2020 | Secondary School Biology Educator | Mental Health Facilitator | Academic Mentor
"Thank you for sharing your knowledge about Finland's Education system, and also not only on WHY changes are needed, or WHAT should change but also HOW to do so. May this book become a guide for more teachers and educators who are as well in this journey of making a difference. And hopefully some day all students around the world may have access to high-quality education and training, despite their social and financial background."

Ximena Durán, Mexico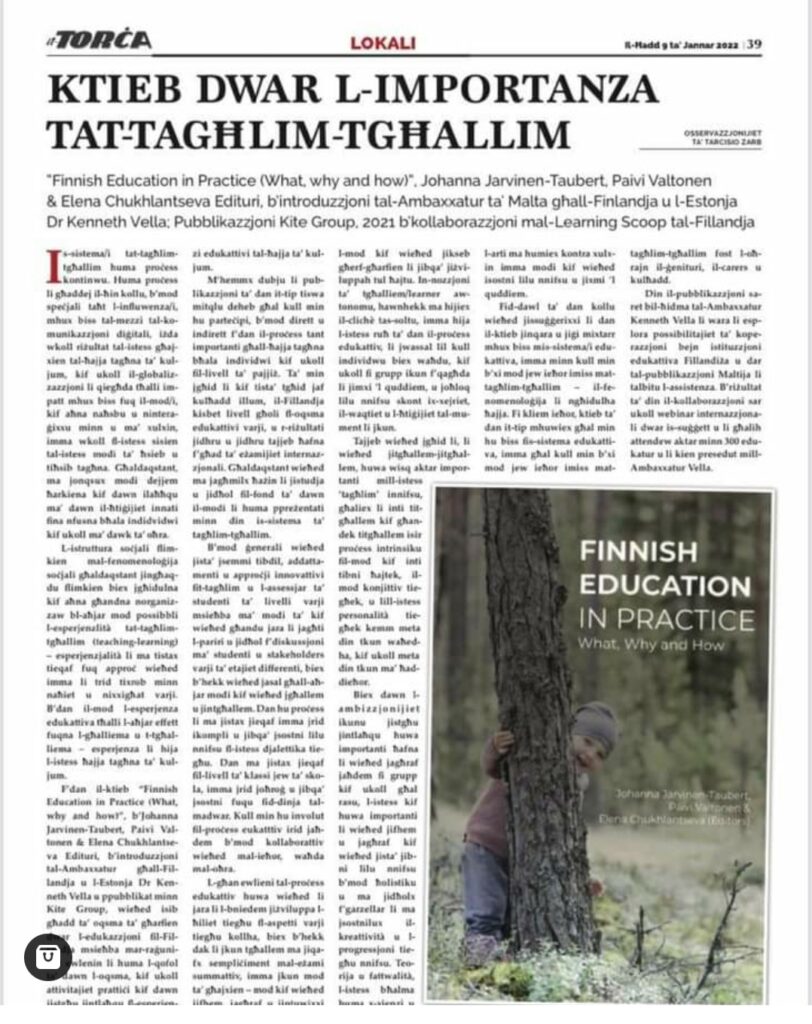 "In this book Finnish Education in Practice: What, why and how, with Johanna Järvinen-Taubert, Päivi Valtonen & Elena Chukhlantseva Editors, with an introduction by the Ambassador to Finland and Estonia Dr Kenneth Vella and published from Kite Group, one finds a number of areas of knowledge about education in Finland partnered with the main reasons that are at the core of these areas, as well as practical activities how these can be achieved in the educational experiences of Finland everyday life. It is worth noting that, as everyone knows today, Finland has achieved a high level in the various educational fields, and the results are very good in a number of international examinations. Therefore, it is not wrong to study and delve into the ways in which this system of teaching-learning is presented. Learning-to-learn is far more important than the learning itself, because what you learn as you learn becomes an intrinsic process in the way you build your life, your cognitive way, and your same personality as well. There is no doubt that such a publication is worth a fortune for anyone involved, directly and indirectly in this important process, our lives as individuals as well as at the country level. In the light of all this, it is suggested that this book be read and explored not only by the education systems, but by anyone who in one way or another touches on teaching-learning – the phenomenology we call life. . In other words, a book like this is not just for those who are in the education system, but for everyone who in one way or another touches on teaching-learning among others parents, carers and everyone else. .
Tarcisio Zarb, Teacher, Malta
Are you interested in reading the book? We would be glad to share your findings and feedback with the rest of the world and other educators!